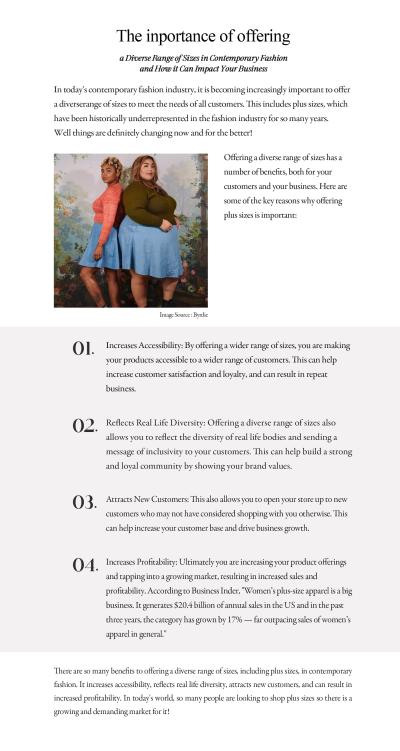 Want to know about what all inclusive sizing standards can offer?
Body positivity has been a growing conversation in recent years, showing the maximized confidence it can exude into the fashion industry.
Easel thrives to offer affordable extended sizing to welcome women of all sizes.
With the full size runs, we are able to show loyalty and contentedness to our customers, increase profits, attract new customers and reflect the diversity of life.
As a result, Easel will continue to strive in satisfying our customers needs.

March 8, 2023|
Admin
| 1| 482
Looking for the hottest spring and summer fashion trends? Our wholesale brand has got you covered with the latest styles and must-have pieces. From bold prints to pastel hues, we have a wide variety of styles to ensure you stay on-trend and top of mind with your customers. Browse our curated collection and elevate your inventory with our fashion-forward selections. Don't miss out on the season's must-haves - shop now!